August 11, 2016

Comments:

0

Posted by: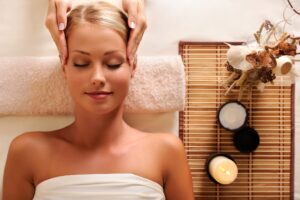 Historically, Orlando has been considered a destination perfect for "Type A" personalities.  Certainly, a seven-day visit is barely enough to scratch the surface when it comes to theme park thrills.
But another side to Orlando has quietly emerged.  The spas have arrived!
And not just any spas, either.  Orlando is now home to the biggest (and most prestigious) spa brands int he country.  Consequently, a new tourist activity has emerged:  spa-hopping.  Borrowed from the college-age past-time of "bar-hopping," those who are looking for the spiritual equivalent of a "five day park hopper" need only check out the signature treatments at Orlando's best spas.
The Big Four
The Spa: Located in the downtown Orlando and Winter Park area. They have recieved the coveted voters choice award. From their mood transforming treatment rooms to their sleep and tranquility rooms, there is a place for everyone at The Spa.  www.thespaorlando.com  Reservation: 407-898-7737