June 27, 2016

Comments:

0

Posted by: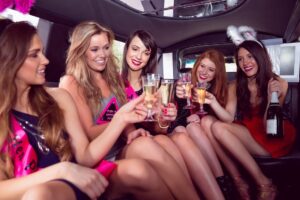 A Spa Bachelorette Party is a great alternative to a night out on the town. Maybe the bride is a little more low-key and wants to relax instead of hitting the club. The Spa can help you accommodate your bride and all of your bachelorette party needs. Below are a few tips that will help you throw the best bachelorette spa party your bride could ever imagine!
Plan, plan and plan some more – If you are the lucky gal or mister who will be planning the bachelorette spa party, then start early and see what the budget is for the other bridesmaids. Will it be enough for a full spa day? Maybe everyone can only afford a half day. Either way, make sure you set expectations up front so there are no hiccups in the end. Also be sure to discuss a different dates with the bridal party as well. Remember, a spa day can't be too close to the wedding date depending on what treatments will be administered. Some facials may leave your skin a little sensitive or red a few days after the treatment.
Do your research – Make sure you check out our Spa Menu and our Parties page to find more information on how we can accommodate your large party. Our Cabana is an amazing common area in where your entire party can hang out before or after their service. If you have any special requests, please let us know so we can make your spa party an event to remember.
Food? We've got you covered – You can let our staff at The Spa know if food will be needed at your bachelorette party and we can handle it from there. We can provide fruit and cheese platters, light appetizers and beverages including tea, soft drinks, champagne and wine. Please ask and we can provide more details surrounding a custom menu for your event.
Once you have checked off on all of these items, you should be on your path to having a great spa party. Remember, whatever the bride wants, the bride gets so don't let her down!
Call us today to book your Spa bachelorette party!