October 2, 2018

Comments:

0

Posted by: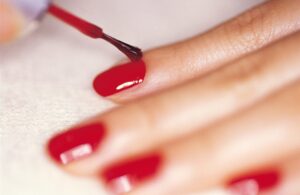 Are you looking for the perfect gift for that certain someone who is impossible to shop for (Like everyone?!)?  Speaking from personal experience, a gift certificate to a spa is ALWAYS welcome. What gal doesn't love a massage, mani/pedi or facial as a treat on someone else's dime? I don't know any! I don't know many guys who would pass up pampering either.
To make giving a gift certificate even better, The Spa is offering FREE add-on treatments with every purchase of a $50 or more gift certificate. You can use this free add-on as an extra gift – bumping the value of the gift without bumping your cost OR you can use the add-on treatment yourself! Ummmm shopping for others and getting something for free in return – I am in!
Each add-on treatment at The Spa is a $12 value. They do have a limit of 10 free add-on services per person, but that's a lot. You can choose from five different add-on treatments, which all sound divine!
1)       Revitalizing Eye Rescue
2)       Rejuvenating Lip Renewal
3)       Soothing Hand or Foot Paraffin Treatment
4)       Raw Earth Exfoliation & Cucumber Foot Treatment
5)       Peppermint and Eucalyptus Foot Masque Treatment
My feet are aching for one of the foot treatments just thinking about them. All that shopping on Black Friday wore my feet out.
So the great debate when buying a gift certificate from The Spa for someone on your holiday list is, "To keep the add-on treatment for yourself or pass it along with the gift?" Maybe you need to buy two gift certificates… one to give and one to keep so you each get an add-on treatment. Now that sounds like a plan…
To purchase gift certificates or schedule an appointment call 407-898-7737.
Merry Christmas and Happy Holidays!