Add-On Spa Services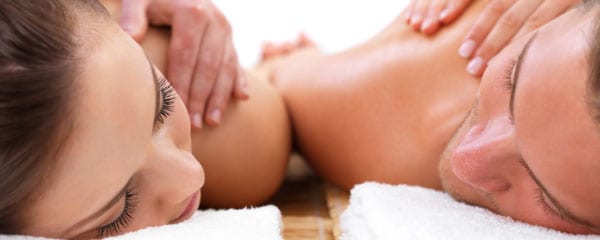 Don't settle for the standard spa service. Treat yourself to the best experience available. With our luxury add-on service, you get the enhanced care that transforms your spa visit into an unforgettable escape that will leave you feeling completely relaxed and restored.
Scrub and Butter Bar
Try our luxurious scents that we offer as scrubs and butters. For $15, you get two 2-ounce jars of the two you like best. They can be added into your services, taken home or given out as the perfect gift. When used during your service, you get to take the rest home with you so that you can enjoy it in your own home.
We offer a variety of original, refreshing scent combinations and offer new ones each month.
Woodland Berry – Warm and woodsy followed by fresh raspberries, red currant and mulberry.
Lavender Eucalyptus – Sensual lavender floral with a touch of robust notes from the eucalyptus tree.
Sweet Rain – Rain with sweet top notes of light floral.
Champagne & Roses – Smells so much like the real thing that you could swear the bubbles are tickling your nose! Slightly sweet with a romantic rose undertone.
Chocolate Raspberries – The best of both worlds sinful, milk chocolate and the tart, juicy scent of raspberries.
Heaven – A beautiful blend of soft florals with soft musk notes. Very Romantic!
Schedule Your Appointment Online Now